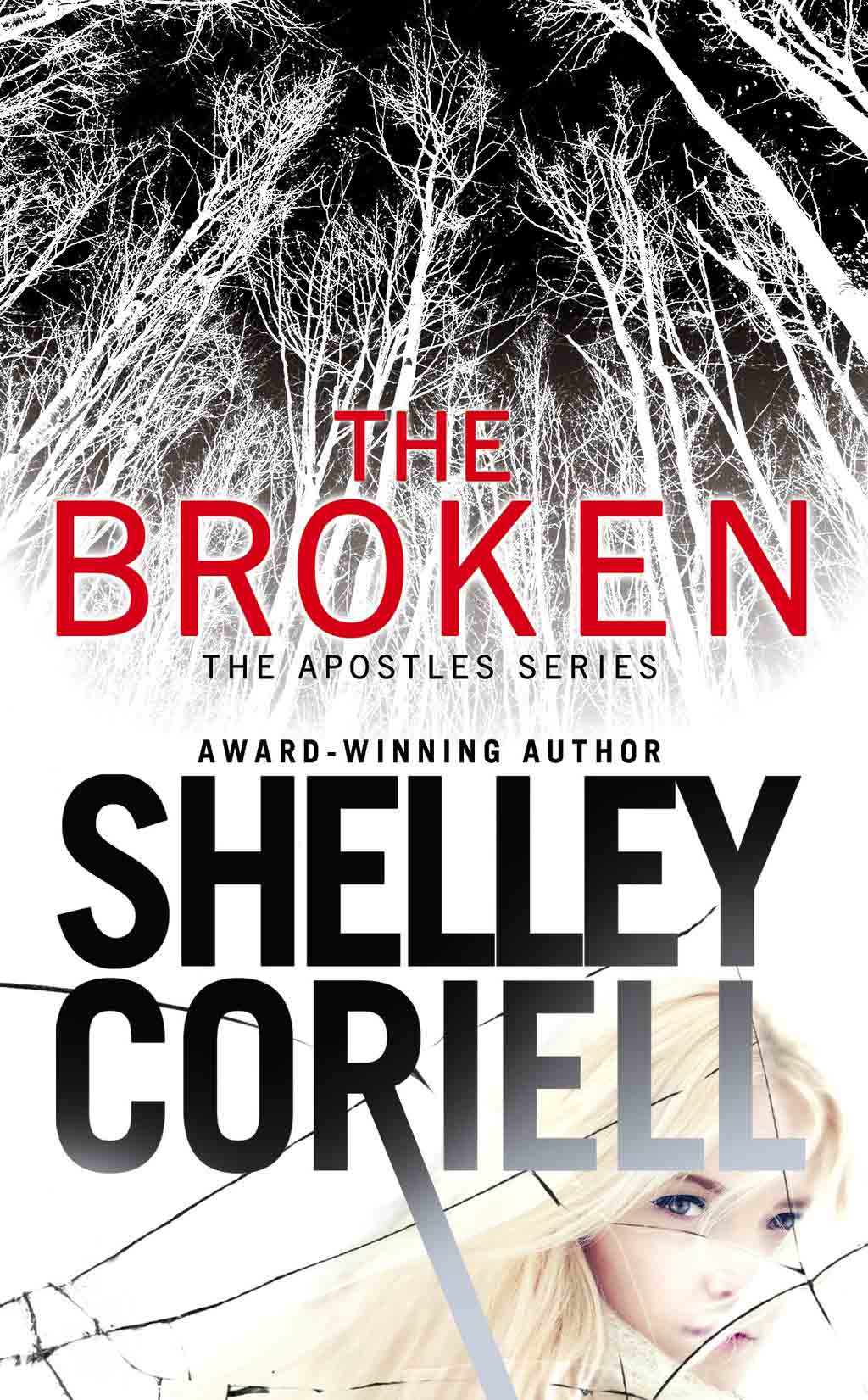 The Broken (The Apostles #1)
Grand Central Forever
April 29th, 2014
He took her life, but left her alive.
Three years ago, reporter Kate Johnson was the first victim-and only survivor-of the Broadcast Butcher. Scarred both physically and psychologically by the brutal serial killer, Kate lives life on the run, knowing that one day, he will find her and finish what he started.
In the pursuit of justice, you sometimes have to step outside the law.
Agent Hayden Reed spends his life chasing monsters. The only way to stay sane is to detach, but the second the Broadcast Butcher case crosses his desk, Hayden knows this is the case that might just cost him his soul. To catch this vicious murderer before he strikes again, Hayden must find Kate and earn her trust. For it's her darkest secrets that hold the key to stopping this madman once and for all . . .
Honors & Reviews
"… the suspense is top-notch, with so many twists and turns that even the most astute reader will be riveted to the stunning conclusion."
— Publishers Weekly, STARRED REVIEW
"TOP PICK, 4.5 Stars. Coriell's latest grips the reader from the first page. A definite must-read."
— RT Book Reviews
Publishers Weekly — Best Summer Books, 2014 – Romance
Seal of Excellence Nominee — RT Book Reviews
Winner — Golden Quill Best Romantic Suspense
Finalist — National Readers Choice Award Best Romantic Suspense
Finalist — Gayle Wilson Award of Excellence Best Romantic Suspense
The Broken – Publication Info
ISBN-10: 1455528498
EAN: 9781455528493
Published by: Grand Central Forever
Published Date: April 29, 2014
Format: Mass Market Paperback
Page Count: 416 pages
Foreign Editions – The Broken
Germany – Egmont Vgs Verlagsgesellschaft Mbh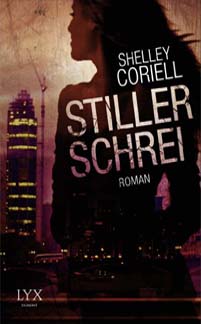 Stiller Schrei (The Apostles #1)
Egmont LYX
Im 5. März 2015
Ein Serienkiller geht um in Colorado. Der "Butcher" hat bereits sechs junge Frauen auf bestialische Weise ermordet. Kate Erickson ist das einzige Opfer, das den Angriff des Mörders schwer verletzt überlebt hat. Seither führt sie ein Leben im Verborgenen. Doch dann spürt Hayden Reed sie auf, der sich von ihr Hilfe bei der Suche nach dem Mörder erhofft. Nur langsam öffnet Kate sich dem attraktiven Profiler. Aber sie kann nicht leugnen, dass ihr Herz bei jeder ihrer Begegnungen schneller schlägt.
Stiller Schrei – Deutsch Produktinfo
Taschenbuch: 530 Seiten
ISBN-10: 3802595572
EAN: 9783802595578
Verlag: Egmont LYX
Erscheinungstermin: 5. März 2015
Originaltitel: The Broken (The Apostles #1)
THE BROKEN on the Web
International Thriller Writers – The Big Thrill Author Interview
International Thriller Writers – Thriller Roundtable
Just Romantic Suspense – Author Interview
Shelf Pleasure – BOOK BUZZ Author Interview
Ethan Jones Books – 10 Questions with Shelley Author Interview
Blog Tour by Forever Romance: April 23 – April 29

Wednesday, April 23: A Bluestocking's Place – Book Excerpt
Wednesday, April 23: Night Owl Romance – Book Excerpt
Wednesday, April 23: Reading Between the Wines Book Club – Book Excerpt
Thursday, April 24: JenniferVido.com – Book Excerpt
Friday, April 25: Bitten by Love Reviews – Book Excerpt
Friday, April 25: Smut and Bonbons – Book Excerpt
Friday, April 25: Book Reviews & More by Kathy – Book Review
Saturday, April 26: Harlequin Junkie – Author Interview
Saturday, April 26: Books to Breathe – Book Review
Sunday, April 27: That's What I'm Talking About – Book Excerpt
Monday, April 28: Book Bliss – Book Excerpt
Tuesday, April 29: Michelle & Leslie's Book Picks – Book Review
Behind the Book – The Broken
Deleted Scenes – The Broken