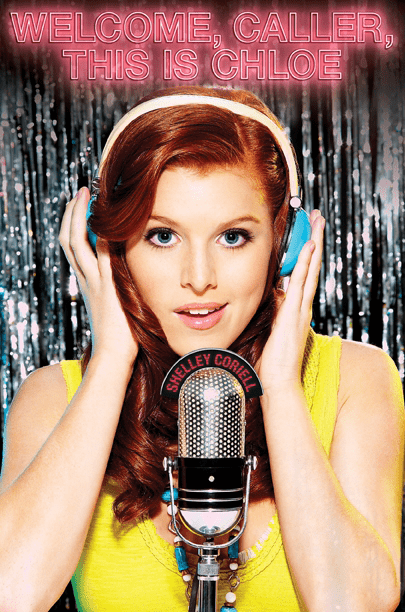 Welcome, Caller, This Is Chloe
Amulet Books/Abrams
May 1st, 2012
Big-hearted Chloe Camden is the queen of her universe until her best friend shreds her reputation and her school counselor axes her junior independent study project. Chloe is forced to take on a meaningful project in order to pass, and so she joins her school's struggling radio station, where the other students don't find her too queenly. Ostracized by her former BFFs and struggling with her beloved Grams's mental deterioration, lonely Chloe ends up hosting a call-in show that gets the station much-needed publicity and, in the end, trouble. She also befriends radio techie and loner Duncan Moore, a quiet soul with a romantic heart. On and off the air, Chloe faces her loneliness and helps others find the fun and joy in everyday life. Readers will fall in love with Chloe as she falls in love with the radio station and the misfits who call it home.
Honors & Reviews
Summer 2012 Kids' Indie Next Pick
Utah Beehive Book Award – 2013-2014 Nomination
2010 RWA Golden Heart Finalist, Young Adult Category
"Debut novelist Coriell shows sparkling wit and great skill in creating complex characters with memorable personalities. Chloe's emotional growth is believable, and her attraction to a quiet, mysterious boy at the radio station adds spice and tension to the story." — Publishers Weekly
"Chloe's humor shines from the very first page. A quick, enjoyable read." — School Library Journal
"This debut novel is more than it seems. Tough issues are addressed here, and the information is ladled out deftly." — VOYA
"An upbeat romance…with a winning personality." — Kirkus
"Looking for a fun, inspiring read? Then check out Welcome, Caller, This Is Chloe. Entertaining and full of heartrending moments, and the author has created interesting and unique characters. Even though this is more of a sparkling and humorous read, Welcome, Caller, This Is Chloe delves into some tough topics such as drug addiction and bullying. 5 stars" — North Valley Magazine
"It's kinda like Mean Girls but with more shoes." — Ashbury Park Sunday Press
Publication Info
Published by Amulet Books/Abrams
ISBN-10: 1419701916
EAN: 9781419701917
Publishing Date: May 1, 2012
Format: Hardcover with Jacket
Page Count: 299 pages
Foreign Editions – Welcome, Caller, This Is Chloe
Germany – S. Fischer Verlag GmbH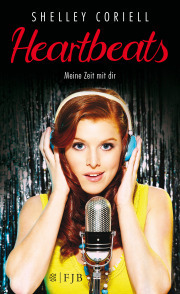 Heartbeats – Meine Zeit mit Dir
S. Fischer Verlag
Im 22. März 2016
Großes Herz auf Sendung – Eine Liebegeschichte, die gleichermaßen verzaubert und berührt.
Chloe hat eine riesengroße Sammlung Second-Hand Pumps und immer ein paar Lakritzschnüre für den Notfall in ihrer Handtasche. Trotzdem ist sie unglücklich. Von ihren besten Freundinnen gemobbt und zuhause stets verbalen Gefechten ausgesetzt, ist aus der immer fröhlichen Chloe plötzlich eine echte "Außenseiterin" geworden. Und weil der Ärger, wenn er kommt, dicke kommt, wurde sie von ihrer Lehrerin auch noch dazu verdonnert, sich für das kränkelnde Schulradio einzusetzen. Das wird gleich von einem ganzen Haufen freakiger "Außenseiter" gemacht – und nicht mal die wollen Chloe zu Beginn bei sich haben. Außer einer … Duncan.
Dank des brummigen Jungen mit den schönen Augen, lässt Chloe sich auf die Sache ein – und es wird ihr Leben verändern. Aber nicht nur ihres …



Heartbeats – Meine Zeit mit Dir – Deutsch Produktinfo
Taschenbuch: 400 Seiten
ISBN-10: 3841421539
EAN: 9783841421531
Verlag: FISCHER FJB
Erscheinungstermin: Im 22. März 2016
Originaltitel: Welcome Caller, this is Chloe

CHLOE on YouTube
CHLOE on the Web
Author Letter at Dear Teen Me
Author Guest Post at Cynsations with Cynthia Leitich Smith
Author Interview at Making Stuff Up for a Living with Saundra Mitchell
Vintage Shoe Article: Young Adult Literary Magazine
Author Interview at The Lucky 13s
Author Interview and Book Giveaway at Get Lost in a  Story
Thrice Interview with Jessica Spotswood
Official Book Launch & Gratitude Giveaway at the Ruby-Slippered Sisterhood
Author Interview at Romancing the Genres
Author Interview at Wovenmyst
Author Interview and Giveaway at Eleusinian Mysteries
Welcome, Blogger, This Is Chloe UK Blog Tour 2012: May 14 – May 25

Monday, May 14: A Dream of Books – Read the First Chapter!
Tuesday, May 15: Book Angel Booktopia
Wednesday, May 16: Stepping Out of The Page
Thursday, May 17: Daisychain Book Reviews
Friday, May 18: Futtering Butterflies
Saturday, May 19: Chicklish
Sunday, May 20: Fictional Distraction
Monday, May 21: Readaraptor
Tuesday, May 22: Books of Amber
Wednesday, May 23: District YA
Thursday, May 24: I Want to Read That
Friday, May 25: Totally Bookalicious

Blog Tour by The {Teen} Book Scene 2012: April 23 – May 18
Monday, April 23: Alex at A Girl, Books and Other Things (Author Interview & $50 Radio Gift Certificate Giveaway)
Friday, April 27: Heidi at The Readiacs (Tens List & $50 Radio Gift Certificate Giveaway)
Monday, April 30: Emilie at Emilie's Book World (Author Word Associations & $50 Radio Gift Certificate Giveaway )
Wednesday, May 2: Kathy at I am a Reader, Not a Writer (Character This or That: Chloe)
Thursday, May 3: Hannah at Paperback Treasures (Character Interview: Chloe)
Friday, May 4: Jen D at What's On the Bookshelf (Into the Past)
Monday, May 7: Jenny C at Mimosa Stimulus (Author Interview)
Wednesday, May 9: Julie O at Manga Maniac Café (Character Interview: Duncan)
Friday, May 11: Julia at Rex Robot Reviews (Tens List)
Monday, May 14: Andrea at So Many Books, So Little Time (Author This or That)
Wednesday, May 16: Ivy at Ivy Reads (Character This or That: Duncan)
Friday, May 18: Jean O at Magic Bean Review (Teenage Garage Sale)